Carriage Bolt Manufacturer in India - Rebolt Alloys
Rebolt Alloys is a leading Carriage Bolt Manufacturer in India. With excellent manufacturing facilities and in house capability. This Carriage Head Bolts unique feature like a smooth, rounded head, domed head that prevents them from being easily removed or tampered with once installed. Our Manufacturing team uses the latest manufacturing equipment and machinery to manufacture these Carriage Bolt. These Carriage Bolt are corrosion resistant and rust proof ensuring that they do not affect the corrosive environment. All Carriage Bolt are tested, coated and marking are done as per customers needs.
What are Carriage Bolt?
Carriage Bolts, also known as Coach Bolts, is a type of threaded fastener designed to be used with wood, typically in applications where the bolt will pass through a wooden substrate and be secured with a nut on the opposite side. The domed head of the carriage bolt sits flush with the surface of the material, making it less likely to snag or catch on wood or other objects. Carriage Bolt have a distinctive domed head and a square or hexagonal shank that prevents them from spinning in their mounting hole.
Stainless Steel Carriage Bolt Manufacturers, Hastelloy Carriage Bolt Supplier, ASTM F467 Monel Carriage Bolt Supplier, ASTM A193 Grade B7 Carriage Bolt Exporter, High Tensile Carriage Bolt Manufacturer in India
As a Carriage Bolt Manufacturer in India, we are committed to providing our customers with the highest quality Carriage Bolt at competitive prices. We manufacture these Carriage Bolt in a variety of dimensions, grades and types like Stainless Steel Carriage Bolt, MS Carriage Bolt, Inconel Carriage Bolt, Monel 400 Carriage Bolt, Titanium Gr.2 Carriage Bolt, Silicon Bronze Carriage Bolt and much more. .
Our expertise in handling custom orders positions us among the most trusted suppliers of Carriage Bolt, allowing us to complete orders of various shapes and sizes while ensuring the highest level of client satisfaction. With our commitment to customer satisfaction and timely delivery, we have been able to build a strong reputation for Hex Nut Manufacturer in India.
Carriage Bolt Manufacturers
Specifications of Carriage Bolt
Standard Carriage Bolt specifications as per Carriage Bolt manufacturers. Contact us today at sales@reboltfasteners.com to get latest pricing of Carriage Bolt.
Carriage Bolt
Specifications
Size

for CNC and Machining : M100 / 4" Diameter, 1500 milimeter long
Hot forging: 1-1/2" Diameter, M24 to M100, 1100 milimeter long
Cold Froging : M2 to M24

M6, M30, M12, M10, M16, (M45), M4, M8, M2, M24, (M3.5), M33, M20, M42, (M14), M5, M48, (M18), (M27), (M22), M36, M3, M160 and as per need

Length
3 milimeter - 200 milimeter
UTS
UNEF, UNS, NPTF, UNC, NPT, UNF
Tolerance
+/-0.01 milimeter - +/-0.05milimeter
Head
Carriage head
ASTM Standard
As Per ASTM A380M and A380
Manufacturing process
Cold Heading, Heat Treatment, Inspection, Wire Drawing, Packing, Surface Plating, Insert tapping
High Tensile grades
8.8 Bolts Carriage Bolt, 10.9 Carriage Bolt, 12.9 Carriage Bolt, 14.9 Carriage Bolt.
Production process
M24-M100: hot forging, M2-M24: Cold Forging, for custom-made connecting element machining and CNC
Carriage Bolt finishing
Coatings & Finishes: Self-Colour, Passivated, Bright Zinc Plated (BZP), Hot Dip Galvanised (HDG), Sherardized, some special one like DACROMET Geometry and Mechanically Applied coating, Dacroment, nickel-plated, anodizing, plated zinc-nickel
Zinc (blue, black, yellow, white), black oxide,
Packing of Carriage Bolt
Wooden pallet, Small Boxs / Carton / Pallet, or as customer request
Grades
Stainless Steel
ASTM / ASME SA 312 GR. TP 304 , 304L , 304H, 309S ,309H , 310S, 310H , 316 , 316TI , 316H , 316 LN , 317 , 317L , 321 , 321H , 347 , 347 H , 904L .
Duplex Steel
UNS NO S 31803 , S 32205 , S 32550 , S 32750 , S 32760.
Nickel Alloys
Nickel Alloys 200, Nickel Alloys 201
Hastelloy
Hastelloy C-22, Hastelloy C-276, Hastelloy C-2000, Hastelloy C-4, Hastelloy X, Hastelloy B, Hastelloy N, Hastelloy G
Inconel
Inconel 600, Inconel 601, Inconel 625, Inconel 625LCF, Inconel 686, Inconel 718, Inconel 800, Inconel 825, Inconel X-750 , Inconel 690, Inconel 602, Inconel 617, Inconel 925, Inconel A-289, Inconel AL-6XN, AL-904L
Carriage Bolt Dimension Chart / Carriage Bolt Size Chart
All measurements are in millimeters, When purchasing Carriage Bolt, it is important to look over the manufacturer's provided product specifications to ensure the product will match your requirements. We have wide range of Carriage Bolt Stock.
(ASME B18.5-1990) Round Head, Square Neck Carriage Bolts

Basic Bolt Diameter

Body Diameter (E)


Head Diameter (A)
Head Height (H)
Square Width (O)
Square Depth (P)
Minimum
Maximum
Minimum
Maximum
Minimum
Maximum
Minimum
Maximum
Minimum
Maximum
10
.182
.1900
.436
.436
.094
.114
.185
.199
.094
.125
8
.157
.1640
.298
.328
.083
.102
.155
.169
.078
.108
1/4
.237
.2500
.563
.594
.125
.145
.245
.260
.125
.156
3/4
.729
.7500
1.469
1.594
.375
.406
.741
.768
.375
.406
5/8
.605
.6250
1.219
1.344
.313
.344
.616
.642
.313
.344
12
.206
.2160
.468
.500
.125
.149
.197
.215
.105
.135
3/8
.360
.3750
.782
.844
.188
.208
.368
.388
.188
.219
5/16
.298
.3125
.688
.719
.156
.176
.307
.324
.156
.187
1/2
.483
.5000
1.032
1.094
.250
.270
.492
.515
.250
.281
7/16
.421
.4375
.907
.969
.219
.239
.431
.452
.219
.250
Round Head Short Neck Carriage Bolts Dimension Chart
While purchasing Carriage Bolt, it is important to look over the manufacturer's provided Carriage Bolt dimensions will match your requirements.
Carriage Bolts: Round Head, Short Neck (ANSI/ASME B18.5)

NoMinimumal Size or Basic Bolt Diameter



Body Diameter (B)


Head Diameter (W)
Head Height (H)
Square Width (S)
Square Depth (N)
Fillet Radius (R)
Corner Radius on Square (C)
Minimum
Maximum
Minimum
Maximum
Minimum
Maximum
Minimum
Maximum
Minimum
Maximum
Maximum
Maximum
.3125
5/16
.272
.324
.688
.719
.156
.176
.307
.324
.093
.124
.031
.031
.2500
1/4
.213
.260
.563
.594
.125
.145
.245
.260
.093
.124
.031
.031
.4375
7/16
.385
.452
.907
.969
.219
.239
.431
.452
.125
.156
.031
.047
.3750
3/8
.329
.388
.782
.844
.188
.208
.368
.388
.125
.156
.031
.047
.6250
5/8
.559
.642
1.219
1.344
.313
.344
.616
.642
.187
.218
.062
.078
.5000
1/2
.444
.515
1.032
1.094
.250
.270
.492
.515
.125
.156
.031
.047
.7500
3/4
.678
.768
1.469
1.594
.375
.406
.741
.768
.187
.218
.062
.078
Carriage Bolt Standards
We provide our clients various grades for their different requirements, Rebolt Alloys states itself as the market's leading Carriage Bolt supplier in India.
Carriage Bolt Available Standards
ASTM
ASTM A193 Carriage Bolt
ASTM A307 Carriage Bolt
ASTM A320 Carriage Bolt
ASTM A325 Carriage Bolt
ASTM A354 Carriage Bolt
ASTM A449 Carriage Bolt
ASTM A490 Carriage Bolt
ASTM F568 Carriage Bolt
ASTM F593 Carriage Bolt
ASTM F1554 Carriage Bolt
ASTM A325M Carriage Bolt
ASTM A490M Carriage Bolt
IS
IS 1363 Carriage Bolt
IS 1364 Carriage Bolt
IS 2585 Carriage Bolt
IS 3138 Carriage Bolt
IS 3640 Carriage Bolt
IS 10238 Carriage Bolt
IS 3757 Carriage Bolt
IS 6639 Carriage Bolt
DIN
DIN 931 Carriage Bolt
DIN 933 Carriage Bolt
DIN 960 Carriage Bolt
DIN 961 Carriage Bolt
DIN 7990 Carriage Bolt
DIN 610 Carriage Bolt
DIN 6914 Carriage Bolt
DIN 6915 Carriage Bolt
BS
BS 1083 Carriage Bolt
BS 1768 Carriage Bolt
BS 1769 Carriage Bolt
ANSI
ANSI B18.2.1 Carriage Bolt
ISO
ISO 7412 Carriage Bolt
ASME
ASME B18.2.3.7M Carriage Bolt
ASME B18.2.3.6M Carriage Bolt
ASME B18.2.1 Carriage Bolt
Applications Of Carriage Bolt
Oil & Gas Industry
Power Plant
Marine & Ship Building Industry
Refining Industry
Automotive Industry
Pharmacutical Industry
Engineering Sector
Engine & Turbines
Aerospace Industry
Construction Industry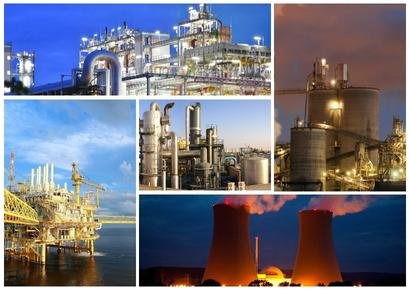 Carriage Bolt Manufacturers in India
Carriage Bolt Manufacturers and Supplier in India
We supply Carriage Bolt in different cities like Mumbai, Chennai, Surat, Coimbatore, Kolkata, Jamnagar & Vijayawada. We are happy to quote you Carriage Bolt at best price. Each month we supply large amount of Carriage Bolt to different customers in India. The complete lists of locations we supply Carriage Bolt are mentioned in below table.
City we Supply Carriage Bolt
Mumbai
Ahmedabad
Jaipur
Surat
Pune
Delhi
Ludhiana
Gujarat
Sivakasi
Kerala
Indore
Rajahmundry
Bhosari
Vijayawada
Firozabad
Nagpur
Rajkot
Siliguri
Salem
Raipur
Chennai
Hyderabad
Kolkata
Rohtak
Dareeling
Panna
Jalandhar
Bhubaneswar
Prayagraj
Durgapur
Peenya
Pimpri-Chinchwad
Channapatna
Kharagpur
Nashik
Bareilly
Varanasi
Haldia
Rourkela
Bangalore
Vadodara
Thiruvananthapuram
Patna
Trivandrum
Tiruppur
Gandhinagar
Angul
Gawlior
Coimbatore
Kannur
Bokaro Steel City
Belagavi
Rudrapur
Jabalpur
Carriage Bolt Supplier & Exporter in India
Rebolt Alloys state itself as emerging and leading Carriage Bolt Supplier in Saudi Arabia, UAE, Malaysia, Singapore, Iran and other countries world wide. Our mainly focus on Exporting Carriage Bolt world wide anywhere in the world, we established ourself as leading Carriage Bolt Exporter in India. We export numbers of Custom Carriage Bolt containers each month to India ports.
Countries We Export Carriage Bolt
Saudi Arabia
Iran
Iraq
UAE
Oman
Qatar
Kuwait
Germany
Mexico
Canada
Taiwan
United Kingdom
United States
South Africa
Malaysia
Jordan
Singapore
Sri Lanka
Australia
Brazil
France
Italy
Greece
Nepal
Shipping Policy
Rebolt Alloys has a comprehensive shipping policy in place in order to ensure that customers get their products as soon as possible. The company makes every effort to complete orders as quickly as possible since it recognises how important timely Carriage Bolts delivery is to the success of our customers' projects.
In cases an item is out of stock or back-ordered, Rebolt Alloys will notify the customer and provide an estimated delivery date. Rebolt Alloys ensures that all orders are well-packaged to prevent damage during transit. In cases where an item is received damaged, customers can contact the company's customer support team for assistance.
Contact Details